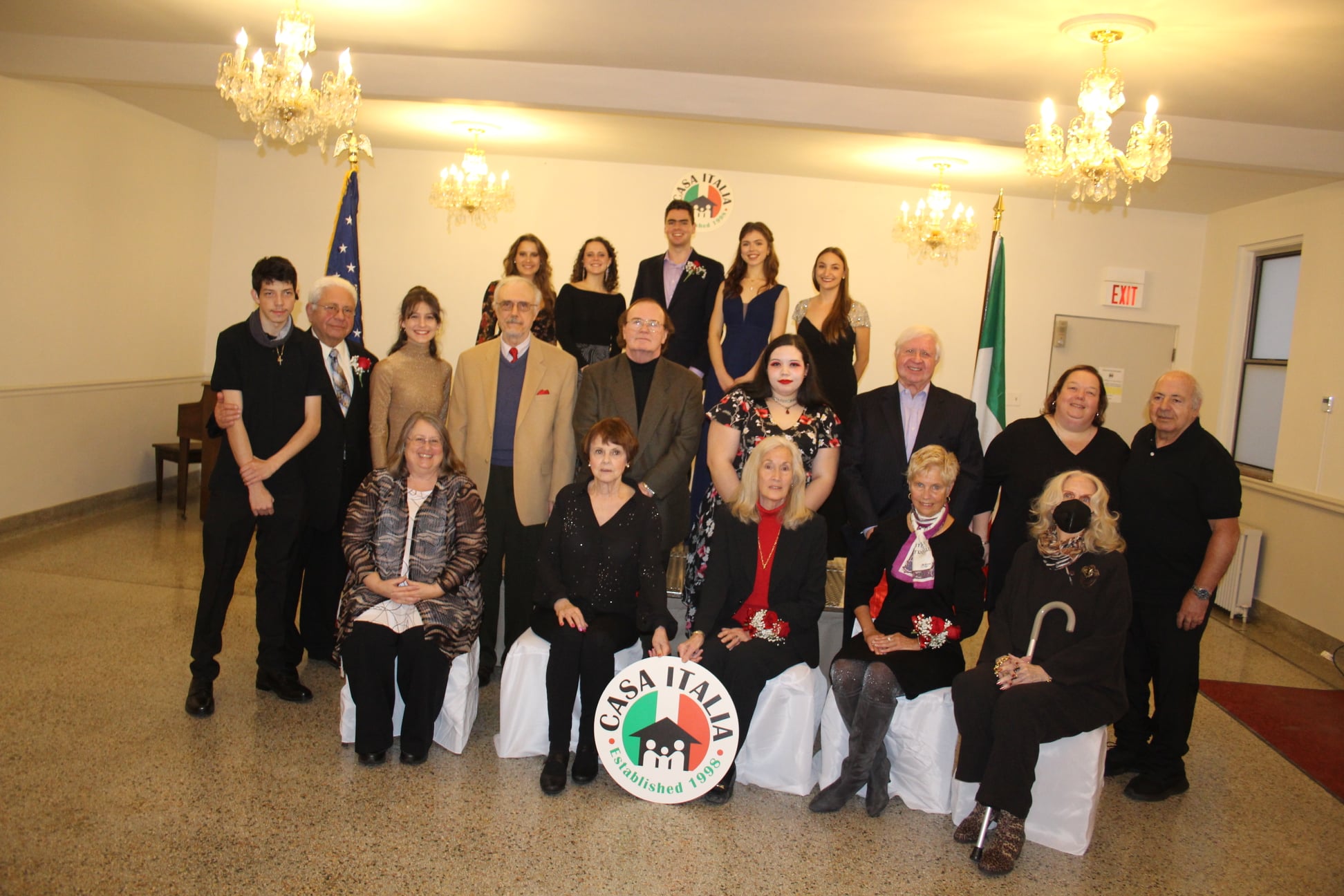 Vocal Scholarship Awards Dinner
November 13, 2022:          C
ocktails 2 p.m., Performance 2:45 p.m., Dinner follows
The Italian Cultural Center at Casa Italia is honored to announce that it will be hosting its 47th Annual Vocal Scholarship Competition on Saturday, October 15th at Casa Italia.  Founded by the late beloved Josephine L. LiPuma, operatic talent and former ICC volunteer; the competitive auditions will bring together numerous young students of voice to compete for five scholarships. This year we are offering $5,500 in scholarships, to be used toward continued vocal training.
The scholarship recipients will then showcase their talents at an incredible concert and dinner on Sunday, November 13th at Casa Italia.  Please join us for this most enjoyable evening to help support this wonderful program.
Click Here To Purchase Tickets or call the Casa Italia office at 708-345-5933.
We will take every precaution to make sure this experience is safe for all participants.
We will follow all current state and local COVID guidelines.  
2022 Scholarships
Josephine L. LiPuma 47th Annual Vocal Scholarships – $2,000 towards tuition
Italian American Executives of Transportation Vocal Scholarship – $1,500 towards tuition
George and Phyllis Muccianti – $1,000 towards tuition
Turano Family Vocal Scholarship – $1,000 towards tuition
Vocal Scholarship Contribution Opportunities
We also invite you to help support the arts by becoming a donor, sponsor or guarantor. All other donations are accepted and appreciated. Donations are tax deductible to the extent of the law.  Multiple sponsors are available for each level.
Core Donor – $100:                 
Name will be listed and gratefully acknowledged in the program book. (Tax deductible Value of $100)
Printing Sponsor – $200:                   
Name will be listed and gratefully acknowledged in the program book. (Tax deductible Value of $200)
Piano Tuner Sponsor – $300:  
Name will be listed and gratefully acknowledged in the program book and two tickets to the scholarship dinner.  (Tax deductible Value of $238 if you attend the dinner or $300 if you do not attend.)
Accompanist Sponsor – $500:
Name will be listed and gratefully acknowledged in the program book and two tickets to the scholarship dinner.  (Tax deductible Value of $438 if you attend the dinner or $500 if you do not attend.)
Dinner Sponsor – $1,000:
Name will be listed and gratefully acknowledged in the program book and two tickets to the scholarship dinner.  (Tax deductible Value of $938 if you attend the dinner or $1,000 if you do not attend.)