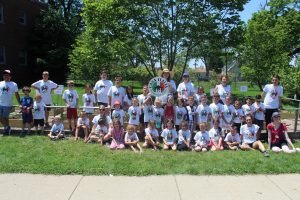 Summer Camp Cancellation Announcement
Dear Members and Friends, 
We regret to inform the community that Casa Italia's Italian Summer and Language Camp has been cancelled this year.
We hope and pray that the nation will be back on its feet by then, but the risk of infection will still exist, and we don't feel comfortable exposing our campers and their extended families to that risk.
Please accept our best wishes for a safe journey through these challenging times. We look forward to welcoming your children and grandchildren to next year's camp.
Angelo Castanza
Chairman, Casa Italia
________________________________________________________________________________________________________________________________________________
Testimonials