2022 IA Literati – 18th Annual
IA LITERATI and The Italian Cultural Center at Casa Italia Chicago present: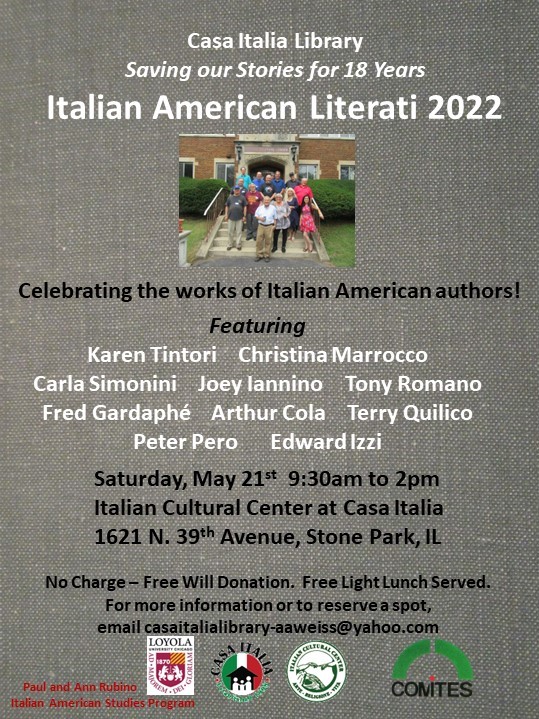 IA-Italian American- LITERATI 2022
Please join us for our 18th annual day-long seminar celebrating the published
works of Italian American authors in the Chicagoland area.
Saturday, May 21, 2022  9:30 am to 2:00 pm
Author Presentations 10:00 am
Light lunch served 12:15 pm
Casa Italia-Italian Cultural Center
Free event-open to the public.
Free will donation accepted.
Come meet the authors!  Book sales and signings!
Take a look at our line-up of talented and accomplished authors speaking at this year's event!
And an additional treat!  The Casa Italia Players will be performing a play written by playwright, Terry Quilico, entitled iHamlet Redux, which debuted at IA Literati 2017.
Our Sponsors:
Paul and Ann Rubino Endowed
Italian American Studies Program
Loyola University Chicago
COMITES Chicago