Message from Casa Italia Chairman
Dear Friends,
Benevenuti! It is my pleasure to welcome you to Casa Italia, the center for the preservation and  promotion of Italian American Culture in Chicago land. Here, we have created an oasis, just minutes from O'Hare Airport, in which you can immerse yourself in the vibrancy of Italian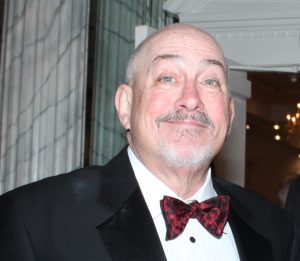 culture and the richness of our heritage. We think of ourselves as a little slice of Italy, in Stone Park, Illinois. Located on seventeen acres of beautifully landscaped grounds, you are encouraged to indulge your   senses in a feast for your eyes, mind and soul. We invite you to tour our Cultural Center Museum and relive the Italian American immigrant experience. You are welcome to stroll through our art galleries, overflowing with original works or peruse our extensive library; a leading source of Italian American literature in the Midwest. And yet, you have just begun to touch upon the riches of the Casa Italia Experience! Our lush grounds are home to a life-size marble Holy Hill of Calvary, a Stations of the Cross Garden and a lovely Chapel, open for contemplation, Sunday Mass, or significant religious events in your life. The Community Center, comfortably seats 200, and may be reserved for functions. Our dining room, including our chef and staff, is available for cooking private parties, or for attending any of the many delicious dinners offered throughout the year. Our open air Pavilion, complete with elevated stage and attached kitchen will accommodate 750 people and may be rented for any number of events. Add the surrounding grounds; complete with picnic tables, bocce courts and wide open spaces for soccer or other games, and you have the best of both worlds for picnics, reunions and festivals. Whether you wish to refresh your linguistic skills, or long to study the language of your heritage for the first time; Italian Language Classes are available for both adults and children. During the summer, our four week Italian Language Summer Camp, presents a fun-filled time for children. And, annually our Italian Language Immersion Weekend for Adults is always a popular event. In addition to Casa Italia being the perfect place for all of your special occasions, our office complex is home to some of the most renowned Italian American Organizations in Chicago land. This allows our visitors ample exposure to all that our community has to offer under one roof. Unable to visit Italy this month; why not do the next best thing? Call us and make a reservation today to tour our facilities or make arrangements for your next special event. You deserve to re-awaken your pride in your heritage. How about starting at Casa Italia? We look forward to hearing from you.
Angelo Castanza Jr., Casa Italia Chairman
| | |
| --- | --- |
| | |
| Casa Italia 3800 Division Street Stone Park, IL 60165 Phone: 708.345.5933 | Italian Cultural Center 1621 N. 39th Ave. Stone Park, IL 60165 Phone: 708.345.5933 |