2017 Spring Film Festival
"Spring" back into cinema at Casa Italia!
Casa Italia is launching the spring 2017 installment of its popular film series with renewed vigor.   Titled "The Best of Both Worlds," the series will alternate Italian cinema and American documentaries from March to June.   Among them are several award-winning films.
May 19 — "5,000 Miles From Home"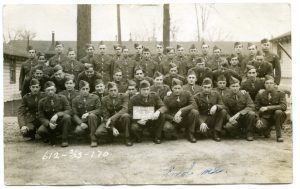 They grew up in the rough-and-tumble ethnic neighborhoods of Chicago, speaking Italian at home, learning English at school and hanging out with friends of all backgrounds. Then war came along and turned their world upside down. The winner of two Midwest Emmys and six national Telly awards, "5,000 Miles From Home" tells the riveting tale of how an entire generation of Chicago-area Italian boys became American men in the crucible of World War II. Producer Paul Basile will be on hand to discuss the creation of the film. (In English)
Click Here to RSVP for "5,000 Miles From Home"
____________________________________________________________
June 2 — "La kryptonite nella borsa" (Kryptonite!)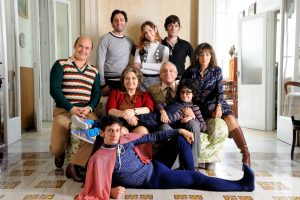 Ivan Controneo's whimsical award-winning 2011 dramedy follows a boy in 1970s Naples who finds escape from his dysfunctional family in the company of an unlikely superhero. With his dad having an affair, has mom retreating into depression, and hippie flower power transforming traditional Italian society, poor bullied Peppino finds shelter in the company of his cousin Gennaro, a cape-wearing teen who is struck and killed by a bus. Through this imaginary relationship, Peppino learns to accept himself despite what others may think of him. (In Italian with English subtitles)
Click Here to RSVP for "La kryptonite nella borsa" (Kryptonite!)
____________________________________________________________
June 16 — "Heaven Touches Brooklyn in July"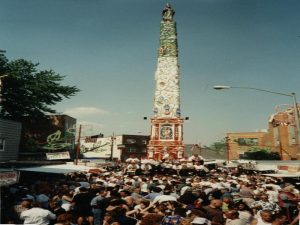 Imagine 125 men dancing a five-ton, five-story, hand-sculptured tower around their neighborhood to the beat of joyous Italian folk songs. For 300 years in Italy, and the past century in communities throughout the greater New York area, the ritual known as The Dance of the Giglio has been celebrated each summer with unbridled passion and devotion. Filmed, produced, written and directed by Tony De Nonno and narrated by renowned actors John Turturro and Michael Badalucco, this heartwarming documentary took 18 years to create. (In English)
Click Here to RSVP for "Heaven Touches Brooklyn in July"
Films will be screened in the ballroom of the Community Center at Casa Italia, 3800 Division St., Stone Park. Parking is available at the corner of 37th and Division and behind the Italian Cultural Center at 39th between Division and Soffel.
Doors open at 7 p.m. and screenings begin promptly at 7:30 p.m. Complimentary beverages and popcorn are available. Admission is free but reservations and free-will donations are encouraged. (A minimum donation of $5 is requested for the March 17 screening.)
This film series is made possible through the cooperation of Dott. Alberta Lai, Director of the Istituto Italiano di Cultura in Chicago, and the Ministero Italiano.