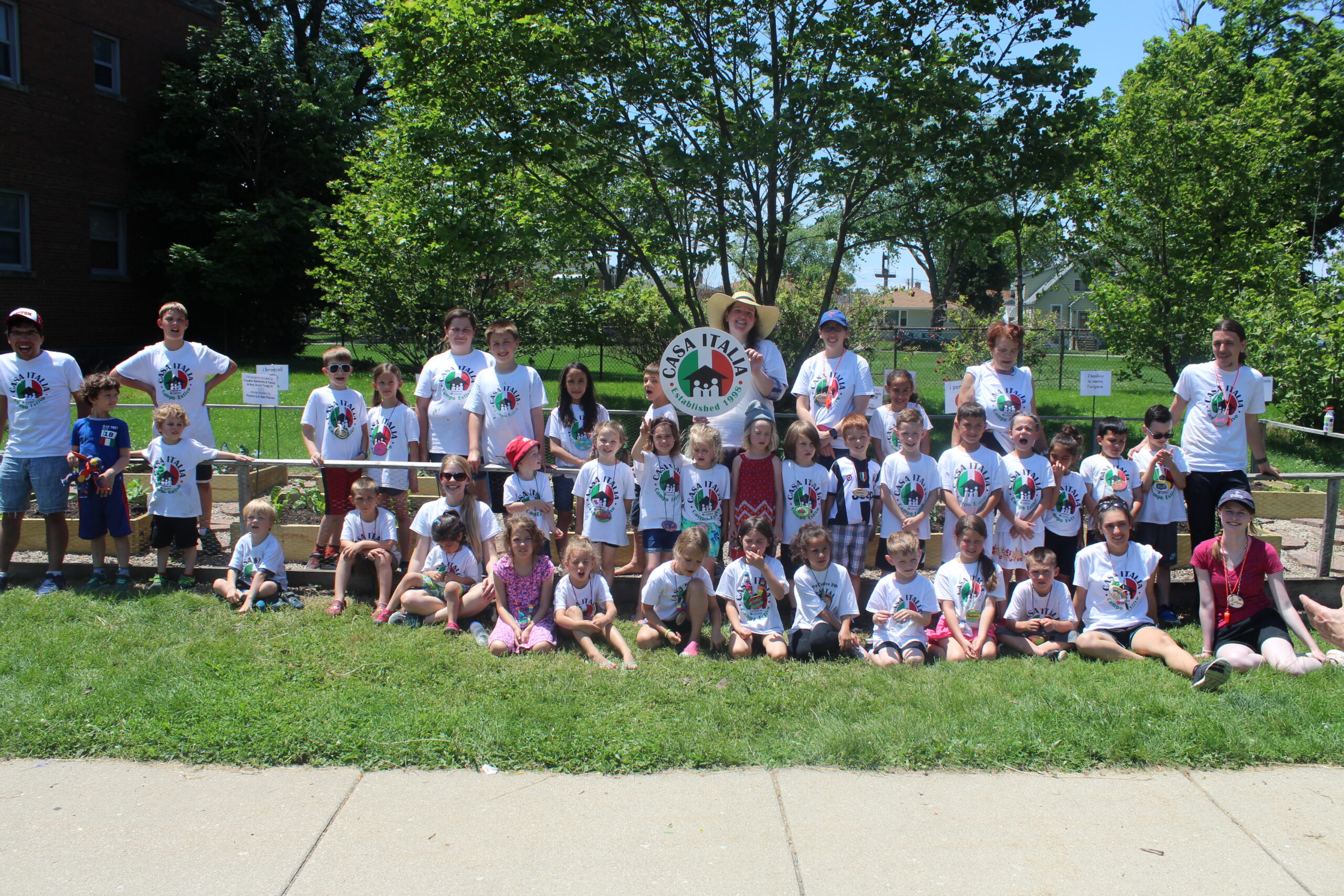 A whole new world of adventure awaits at the
Casa Italia Full-Immersion Summer Camp


June 20 – 24 & June 27 – July 1
If you want to send your kids to Italy this summer while keeping them close to home, Casa Italia has the summer  camp for you! Our camp introduces children ages 5-12 to the best Italy has to offer through a wide range of activities on our beautiful and secure grounds.
Our campers will spend two full weeks immersed in the language and culture of Italy through games, songs, sports, skits, gardening, cooking, and formal and informal lessons. They'll finish their adventure speaking and thinking a little more like an Italian than when they started!
Our director and some of our counselors have worked at Lago del Bosco, the Italian camp at Concordia Language Villages, an internationally renowned summer language program in Minnesota.
Our staff will be highly qualified and thoroughly vetted and trained, and our methods will be inspired by an acclaimed language-immersion curriculum that has been perfected over the course of six decades.
Our camp runs Monday through Friday from 9:30 a.m.-3:30 p.m. Fees cover a nutritious  lunch, snacks throughout  the day and a complimentary T-shirt. Extended hours are available for an additional  fee. The camp concludes with a performance by the children and a family picnic luncheon.
We look forward to taking your child on a magical Italian adventure this summer. Andiamo!


Early Bird Rate: $475
(Must register by May 1, 2022)


Regular Rate: $575


Before and after camp sessions will run from 8 to 9:30 a.m. and 3:30 to 5 p.m., Monday through Friday, both weeks of camp, for a total of 20 sessions. The cost is $200 for all 20 sessions, $100 for just the 10 morning or just the 10 afternoon sessions, and $15 per session for occasional use.


Mille Grazie to Our Camp Sponsors!

Diamond Sponsor
Calabresi in America Organization
Cav. Josette Mentesana Weber
Gold Sponsor
Columbian Club Charitable Foundation
Supreme Lobster & Seafood Inc.
Silver Sponsor
Elevator Inspection Services
Italian American Executives of Transportation
Bronze Sponsor
Angelo Caputo's Fresh Markets
Frank & Mary Grace Giudice
Sebastiano & Angela Mentesana



Help Us Spread the Word!


Forward our web link to anyone who might be interested in sending their children,
grandchildren or great-grandchildren to our wonderful camp!