Adult Italian: Summer 2019
Highlights of Italy and Italian Culture
Would you like to take a fun,
virtual trip to Italy to learn about Italian culture this summer?
Here is your chance to do so!
Register for a 6 week class offered by Casa Italia. This mini-course will give you the opportunity to explore the beautiful country of Italy and to get acquainted with some of the many aspects of the Italian culture. It will also expose you to some of the essential vocabulary for typical everyday situations in Italian life and travel.
Classes: Held on Monday Evenings
Location: Casa Italia, 1621 N. 39th, Stone Park, IL 60165
Dates: June 10-July 22 (no class held the week of July 4)
Time: 7:00-9:00 p.m.
Cost: Regular rate $ 190; Early bird rate: $ 140
Must register and pay by May 20 in order to receive the early bird discount.
*NO textbook and NO prior knowledge of Italian language required.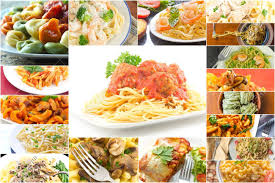 Please Note: Students who take the above class this summer will be given a tuition discount, if they also register for the Adults' Beginning class offered at Casa Italia this fall.
Call (708)345-5933 for more information.
* To qualify for the early registration discount, your registration form and full payment must be received by the office no later than May 20, 2019. Registrations sent by mail will be accepted if post marked by May 20, 2019 – no exceptions.
Registration deadline: June 3, 2019
TO REGISTER DO ONE OF THE FOLLOWING:
Register by Mail: Complete our online registration and mail check payment to Casa Italia, 3800 W. Division, Stone Park, IL 60165.
Register in Person: Individuals can come to Casa Italia offices to register, 3800 West Division, Stone Park, IL. Registration hours are Monday through Friday 10:00 a.m. to 4:00 p.m.
Register Online: Click on the class link above to register and pay online at www.casaitaliachiago.org.
REFUND POLICY: Full course refund will be given if a course is dropped before the first class. If a course is dropped after the first class, but before the second class, 80% of the course will be refunded. No refunds will be given if the class is dropped after the second class. Books non-returnable and non-refundable.