Italian American Veterans Museum – Kabul Dolls: A tale of dreams deferred in war-torn Afghanistan
April 27, 2019,     3 p.m.
Italian American Veterans Museum
3800 Division St., Stone Park
Sponsored by the American Legion Post 335 & VFW Post 5979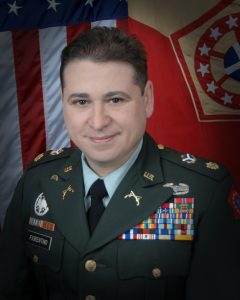 While Major Lorenzo Fiorentino was stationed in Kabul, Afghanistan, from March 2004 to March 2005, he noticed that the Afghan people could make just about anything. Within weeks, he organized a bazaar at his military base where local vendors could sell their wares, stimulating the economy and giving the soldiers an opportunity to buy gifts to mail home to loved ones. One day, one of his soldiers introduced him to a widow who pitched him on the idea of organizing fellow Afghan women to create and sell dolls representing the various tribes of Afghanistan. And that's where our cautionary tale truly begins.
The Italian American Veterans Museum is located on the third floor of the Office Center at Casa Italia in Stone Park. Parking is available at the corner of 37th and Division and behind the Italian Cultural Center on 39th between Division and Soffel. The museum will be open for viewing at 2 p.m. with light refreshments available, and the presentation will begin at 3 p.m.
Admission is free, but donations are welcome, and RESERVATIONS ARE A MUST. Call 708-338-0690 and leave your name, phone number and the number of people in your party.