2020 IA Literati – 16th Annual
IA LITERATI and The Italian Cultural Center at Casa Italia Chicago present: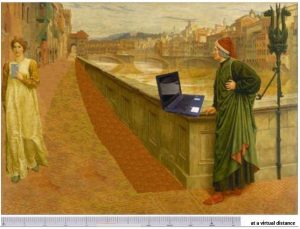 IA Literati 2020
virtual author presentations for the challenging season
This year the FREE seminar will be available WORLDWIDE
from your home or mobile internet connection
via international ZOOM Meetings software program application—
–a virtual gathering on-screen portal.
IA Literati–a Celebration of Italian-American Authors in the Chicagoland area!



Join us by computer, smart phone, tablet,
When: Saturday, JUNE 13, 2020               10:00 am to 2:30 pm
Spend a portion of your day to remember those in the community who are documenting the trials and breakthroughs
of personal experiences through fiction and non-fiction. We support Italian-American writers! You should too!
Author presentations!  Literati!  Authors!  Books!  Online Book Sales!
This year we celebrate the works of MARCELLA BERNARD, JOHN CAVALLONE, MARY E. MATURY GIBSON, CJ MARTELLO, CAROL AMENDOLA-D'ANCA, and more.

We are honored to have DR. FRED GARDAPHÉ as our keynote speaker, Distinguished Professor of English
and Italian/American Studies at Queens College/CUNY and the John D. Calandra Italian American Institute.
We dedicate IA Literati 2020 to the loving memory of
our dear friend and esteemed poet, essayist and translator, JOSEPH TUSIANI.
RSVP and for connection instructions to: aaweiss@att.net